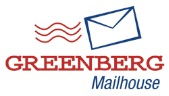 Upload Your Mailing Lists, Art Work, etc.
Uploading a file is now easier than ever! Simply select the files you want to send us and click the Upload button. Email is no longer necessary! You can upload up to 5 files simultaneously.
Note: A password is required to upload your file. If you don't know it, please call our office and we will be happy to assist you.
This file extension is not allowed
Please try again...
This file has already been selected